Testimonials for Moitif Pro
We're proud of the testimonials we've received for our furniture solutions provided by Moitif Pro.
Niamh Carbery
RW Nowlan & Associates
"We have used the B2B furniture solutions Moitif Pro provides for a number of years. We find them easy to deal with and hassle free - having them liaise with tenants is a big plus. We've no problem recommending them to any similar company with furniture requirements."
Julianne O'Riordan
Homeland Projects
"We have used Moitif Pro on several of our developments to fit-out everything from furniture, bedding and decor accessories. Some projects had tight deadlines and our account manager Marsha, guided us on what could be delivered on time from their vast stock holdings. Their product offering is excellent and meets the brief every time. We look forward to working on future projects."
Elaine Hanley
Private Landlord
"I engaged with Moitif to fit-out a number of investment properties I purchased. Marsha was my point of contact and did everything required from measurement surveys, creating design proposals and right up to supplying furniture and organising the installation. It was hassle-free and a great service. I wouldn't hesitate using Moitif again."
"As a leading main contractor in home developments, we often have furniture fit-out requirements. To date we have used Moitif Pro's PRS's furniture solutions. We found them competitive, easy to deal with and most importantly deliver and install on schedule. We look forward to using Moitif Pro again."
Alan McMurray
Herbert and Lansdowne
"We have used Moitif Pro on several projects to fit-out everything from furniture, bedding and decor accessories. Some projects had tight deadlines, and our account manager Siobhan, ensured the fitouts were turn key ready for our clients to move in without delays. Providing site visits on some properties where the configurations were challenging. Their product offering is excellent and the quick turn around with the finishing touches from staging have been a huge value to our properties. We look forward to working on future projects."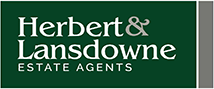 "We've been using Moitif Pro for a number of years across our self-service accommodation along with our various front of house areas. We've found them to be competitively priced with a quick turnaround time to match. We would highly recommend them to any similar hospitality/accommodation venues."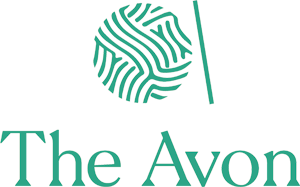 Gemma Kavanagh
Citywest Hotel
"I recently bought purchased a variety of canteen furniture for my Hotel based in Citywest in Dublin. Before deciding on the final furniture pieces, I was presented with a number of options fitting my requirements before making a final decision. Any questions I had about the furniture products were swiftly answered in detail, giving me peace of mind that I made the right decision before committing to any made-to-order furniture. The timeframes were clearly outlined to me from the start making things easy to plan on my end. The products were then delivered and installed by the team on time and were everything we hoped they would be. Overall the process with simple, smooth and handled professionally, with excellent quality products provided"